"Ahead of us... within the Chamber of Ascension, the
xel'naga
have slumbered as civilizations grew, fell, and formed again."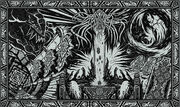 The Chamber of Ascension was located within Ulnar.
The xel'naga slumbered within as they waited for two races with purity of form and essence to awaken them.[1]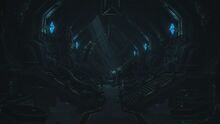 During the End War, Hierarch Artanis and Sarah Kerrigan entered to find the xel'naga dead within.[2]
References
Edit
Community content is available under
CC-BY-SA
unless otherwise noted.