Dancing and cheering are two functions present in the StarCraft II game engine.
Selecting units and entering "/dance" in chat causes the units to dance for three seconds. Units may have two dances. "/cheer" causes them to cheer. These may be emotes from Warcraft III's units.
Reapers, infestor, most mechanical units, and flying units do not dance or cheer.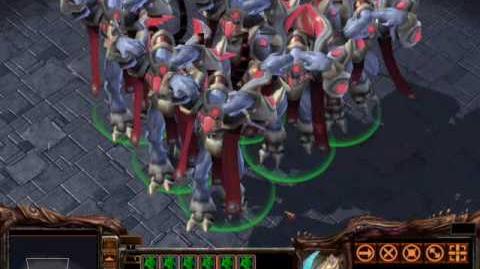 Heart of the Swarm
Edit
For StarCraft II: Heart of the Swarm, three community-provided dances were added to the game. In addition, each race got one unit that does the Gangnam Style dance.[1]
References
Edit
Community content is available under
CC-BY-SA
unless otherwise noted.