GTA: The Criminal Enterprises - The Loop
Play Sound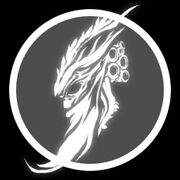 Prelate (or dark prelate)[1] is a rank in the Dark Templar military.
It appears to be equivalent to the rank of praetor, which is sometimes used as a synonym for prelate.[2][3][4]
Upon their selection, each prelate is presented with a unique armor crafted to reflect their beliefs and personality.[5]
Known Prelates
[
]
Notes
[
]
When Azimar led a combined-arms force, he was referred to as a "praetor,"[3] but when he led an exclusive Dark Templar force the next year, he was referred to as "prelate."[4]
References
[
]
↑ Blizzard Entertainment. StarCraft II: Wings of Liberty. (Activision Blizzard) (in English). July 27, 2010
↑ Rosenberg, Aaron (May 23, 2006). StarCraft: Queen of Blades. Simon & Schuster (Pocket Star). ISBN 978-0-7434-7133-6.
↑ 3.0 3.1 Elder, Josh (w), Ramanda Kamarga (p), Angie Nathalia (i), Junadi (i). "StarCraft: Frontline: Do No Harm." In StarCraft: Frontline: Volume 3 (paperback binding), pp. 48-89. Tokyopop, July 14, 2009. ISBN 978-1427-80832-5.
↑ 4.0 4.1 Elder, Josh (w), Ramanda Kamarga (p), Faisalz et al (i). "Voice in the Darkness." In StarCraft: Frontline: Volume 4 (paperback binding), pp. 72-113. Tokyopop, October 1, 2009. ISBN 978-1427-81698-6.
↑ Zeratul Skins, Heroes of the Storm Wiki. Accessed on 2015-04-11
↑ Blizzard Entertainment. StarCraft II: Heart of the Swarm. (Activision Blizzard) (in English). March 12, 2013