The robotics bay is a protoss structure in StarCraft II.
Overview
The robotics bay serves as the primary research and development facility of the khalai's foremost phase-smiths. Tal'darim robotics bays utilize terrazine in their design.[1]
Game Structure
Wings of Liberty
Research Upgrades
Building Upgrades
Development
The following section contains information from a previous version of StarCraft II which is no longer valid.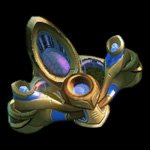 The robotics support bay was renamed to the null circuit c. June 2008.[2] It went back to the robotics support bay as of June 2009.[3]
In July 2007, it was a requirement for the reaver and the observer.[4]
Co-op Missions
Artanis is able to research upgrades for observers and immortals at the robotics bay. Once Artanis reaches Level 9, reaver upgrades can be researched as well. Karax can upgrade his observers, immortals, and colossi at the robotics bay, unlocking additional upgrades for the latter two units at Level 9. Alarak researches upgrades for vanguards and wrathwalkers at the robotics bay, and unlocks new upgrades for them at Level 6. Fenix researches upgrades for observers, colossi, and disruptors at the robotics bay, and unlocks new upgrades for Taldarin at Level 5, disruptors at Level 9, and Warbringer at Level 12.
Zeratul has access to an xel'naga robotics facility named the constructs facility.
Artanis Upgrades
Karax Upgrades
Alarak Upgrades
Fenix Upgrades
Images
References
Community content is available under
CC-BY-SA
unless otherwise noted.