The science vessel is a type of terran starship used for general exploration and scientific research purposes.
Science vessels have been in use since at least 2478.[2]
Explorer-classEdit
The terrans of the Koprulu Sector built Explorer-class science vessels to conduct a wide range of research and development projects, stationed at points throughout the Koprulu Sector and beyond to study anomalous phenomena[3] and early on, search for alien life.[2] In addition, the Confederacy's Epsilon Squadron used science vessels extensively for border surveillance and study.[3] Explorer-class commanders and crewmen required a PEB (Preferred Experience Base) of any hard science and electronic warfare.[4] The primary function of the science vessel was the employment of its detection abilities. Other functions, with the appropriate equipment, included the creation of a defensive matrix, the generation of a short ranged EMP[3] (alternatively this could be detonated at a distance via the launching of a warhead)[5] and irradiation of a target via a high-energy stream of radioactive particles developed from technologies in nuclear waste disposal, saturating it with damaging energy.[3] For increased energy output, a titan reactor could be installed.[3] All science vessels possessed Ghost Program files, stored in a secure room at the bottom of the vessel, in case a ghost required "repair" (what amounted to medical aid in the program).[6]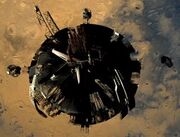 When contact with the protoss and zerg devolved into open warfare, many Explorers were requisitioned by military authorities to provide electronic warfare and support for forces in the field,[3] along with aiding the research and development of new weapons and technologies.[4]
After the Brood War, the Terran Dominion substituted the raven for the expensive science vessel in the battlefield support role.[7]
Raiders-type
Edit
During the Second Great War, Raynor's Raiders were able to develop a new class of science vessel. This model can carry out hull repairs through nano-technology and retains the irradiation function from its predecessor.[8] The Dominion Armed Forces were seen using this type of science vessel later in the war.[9]
Kurzweil-classEdit
The Kurzweil-class science vessel is an experimental craft, designed by Valerian Mengsk, and in service by 2505.[10]
Game Unit
Edit
StarCraft
Edit
For StarCraft gameplay information see: Science vessel (StarCraft).
For StarCraft in-game quotations see: StarCraft I Science vessel Quotations.
StarCraft: Ghost
Edit

This article or section contains information about StarCraft: Ghost, which has been declared non-canon. Elements may be taken as 'flavor lore' however.
The content may be significantly out of date. Please do not add speculation to this article, and remember to cite a published source for details.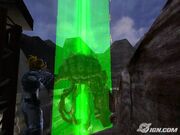 Science vessels acted as unseen support units in StarCraft: Ghost. Nova was able to call down irradiation,[11] EMPs and a scan function that gave info on enemy strengths, weaknesses and history.[12]
StarCraft II
Edit
For StarCraft II gameplay information see: Science vessel (StarCraft II).
For StarCraft II in-game quotations see: StarCraft II Science vessel Quotations.
Known Science Vessels
Edit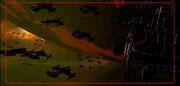 Known Science Vessel Commanders/Crewmen
Edit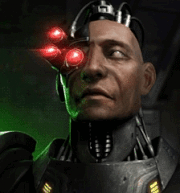 References
Edit
↑ 1.0 1.1 1.2 Barba, Rick. StarCraft Field Manual (hardcover). Insight Editions, November 17, 2015.
↑ 2.0 2.1 McNeill, Graham (December 30, 2008). StarCraft: I, Mengsk. Simon & Schuster (Pocket Star). ISBN 978-1-4165-5083-9.
↑ 3.0 3.1 3.2 3.3 3.4 3.5 Underwood, Peter, Bill Roper, Chris Metzen and Jeffrey Vaughn. StarCraft (Manual). Irvine, Calif.: Blizzard Entertainment, 1998.
↑ 4.0 4.1 Specialist Fields-StarCraft Beta. Accessed on 2008-02-01
↑ Mesta, Gabriel. StarCraft: Shadow of the Xel'Naga. Pocket Books, 2001. ISBN 0-671-04149-5.
↑ Rosenberg, Aaron (June 1, 2006). StarCraft: Queen of Blades. Simon & Schuster (Pocket Star). ISBN 0-7434-7133-4.
↑ Blizzard Entertainment. StarCraft II: Wings of Liberty. (Activision Blizzard). PC. Protoss research (in English). 2010.
↑ Blizzard Entertainment. StarCraft II: Heart of the Swarm. (Activision Blizzard). PC. Mission: Heart of the Swarm, Old Soldiers (in English). 2013-03-12.
↑ Dayton, Cameron et al (July 21, 2014). StarCraft II: War Stories. Simon & Schuster (Pocket Star). ASIN B00IWTWTBY.
↑ Goldstein, Hilary. 2003-03-31. Starcraft: Ghost Details. IGN. Accessed 2007-09-01.
↑ Official XBox magazine staff. 2003-08. "Ghost in the Machine." Official XBox Magazine. August 2003: 22-29.
Community content is available under
CC-BY-SA
unless otherwise noted.