Egon Stetmann maintained a research log aboard Hyperion during the Second Great War. The logs were primarily concerned with the protoss and zerg.
Protoss Entries
Edit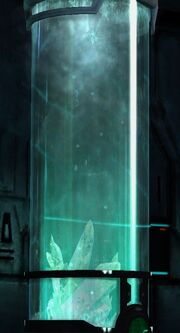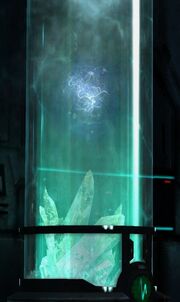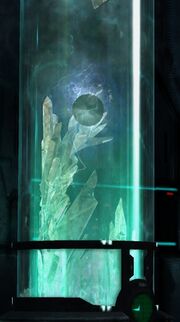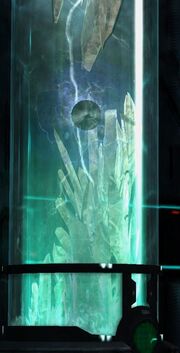 Zerg Entries
Edit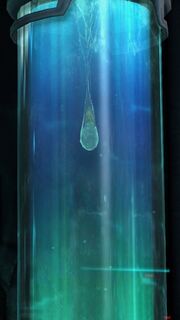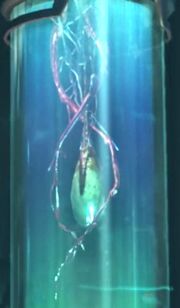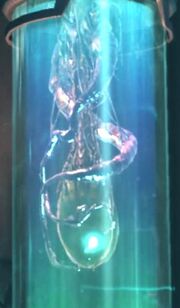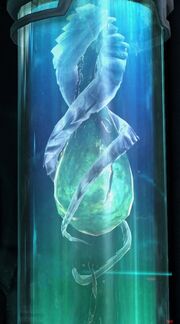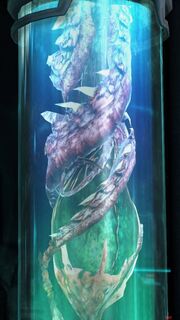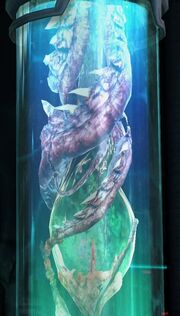 Cut Lines
Edit
Cut lines found in Galaxy Map Editor indicate that Stettman had voiced lines that pertained to his research. They are listed before, grouped by subject:
The protoss excel at energy manipulation. As I understand it, arcthium gems are key to their technology. If we secure some of those I'm sure we can make a breakthrough.
Ha! I was right about those arcthium gems! Even using tiny slivers of them to boost our reactors' output increases energy regeneration by twenty five percent!
The memories in that ihan crystal are ideal for learning about the Dark Templars' battle strategies. Once you've studied it, we'll be able correlate the lessons learned and apply them to our troops!
Huh. Ahh, well the Dark Templar have developed some highly unusual tactics. We can't mimic their kind of fluid combat style exactly but the improved coordination we've learned will net us an increase in firepower for all of our units.
Ah those protoss relics are amazing. I've figured out a way to generate resonant kinetic fields that'll reinforce our vehicles' armor. Huh? Yeah![3]
Those hunter-killer hydralisks were just fascinating! I've developed a new pathogen that can be delivered via high velocity gauss rounds. This will make our marines' ammunition particularly effective against biological targets!
We're really close to understanding zerg biology on a whole new level! I know it'll be tricky, but some samples from zerg queens would give me the last few genetic components I need.
Well well well, ladies and gentlemen I've cracked it! The queens' dissection provided some real insight into the zerg's biology. On a practical level, I've advised Swann about fine tuning of our siege tank ammunition to cause maximum damage!
Well I have completed the research on exo-dermal plating, thank you very much. I've suggested some adjustments to Swann that'll make our flame weapons much more effective against zerg flesh!
Zerg evolve very rapidly, but if I could just examine some of their chrysalises, I know I can find a weakness.
I've heard reports of hyper-rare mutant strains within the zerg gene pool. Studying some of those would be highly informative.[3]
References
Edit
Community content is available under
CC-BY-SA
unless otherwise noted.