R & D: [1]

A lore portal should probably have the following links:
Overview -- use Halopedia's Halo Universe page as a format template for improvements
Factions/Race Lore (put history stuff in history section; currently the SC universe page is not doing this)
Technology

FTL travel

Recent History (2499 to now)
StarCraft storyline (same order as the template, I guess, with events category and episode links; more detailed links eg Guild Wars, Great War)/Conflicts
Events (eg wars)
Organizations/factions, locations, ideology, and other such categories. Include major factions: Terran Confederacy, Kel-Morian Combine, Umojan Protectorate, Terran Dominion, United Earth Directorate; important smaller factions include the Moebius Foundation and Universe News Network.
Technology
Psionics
(Part before colon is heading name, not actual link)
More stuff (need a good name): Psionics, Technology.
Yet more stuff (need a good name): Books, Graphic Novels, Comics, RPG, canon policy.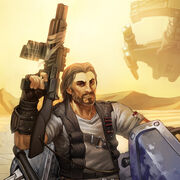 Non-lore stuff:
Games --
StarCraft: StarCraft, StarCraft: Brood War, and StarCraft 64
StarCraft II: Wings of Liberty, Heart of the Swarm, Legacy of the Xel'Naga
Blizzard Campaigns: Precursor, Enslavers I, Enslavers II, Stukov Series (fit all four on one line, if possible)
Official non-Blizzard Campaigns: Insurrection, Retribution
(Where do StarCraft: Ghost and Board Games go?)
Strategy and gameplay (need a good name).
Maps.
Anything else in this area?
StarCraft • Brood War — StarCraft 64
Authorized Add-ons — Insurrection • Retribution
StarCraft II — Wings of Liberty • Heart of the Swarm • Legacy of the Void
StarCraft • Brood War • Typhon
Alternity: StarCraft Edition • StarCraft: Ghost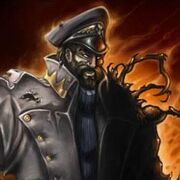 StarCraft maps
StarCraft II maps
StarEdit
Galaxy Map Editor
We need about nine:
Lore
Books
Games
Factions
Characters
Races
Missions and campaigns

Others: Maps?
Community content is available under
CC-BY-SA
unless otherwise noted.